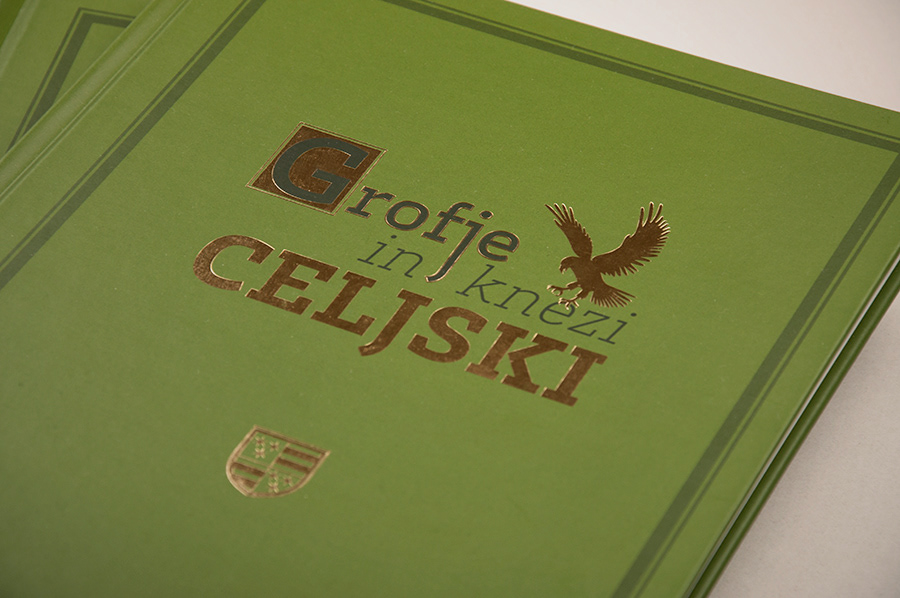 In order to represent the content of the book more clearly, a family tree, with more than 30 redrawn coats of arms was designed. 
Many of the photo material had to be cut out, in order to consturct the more unified feel.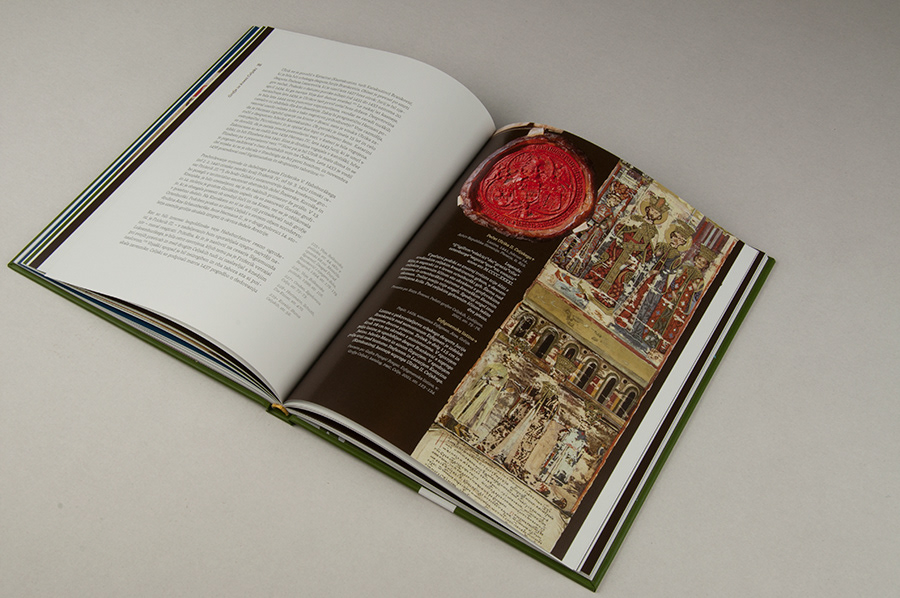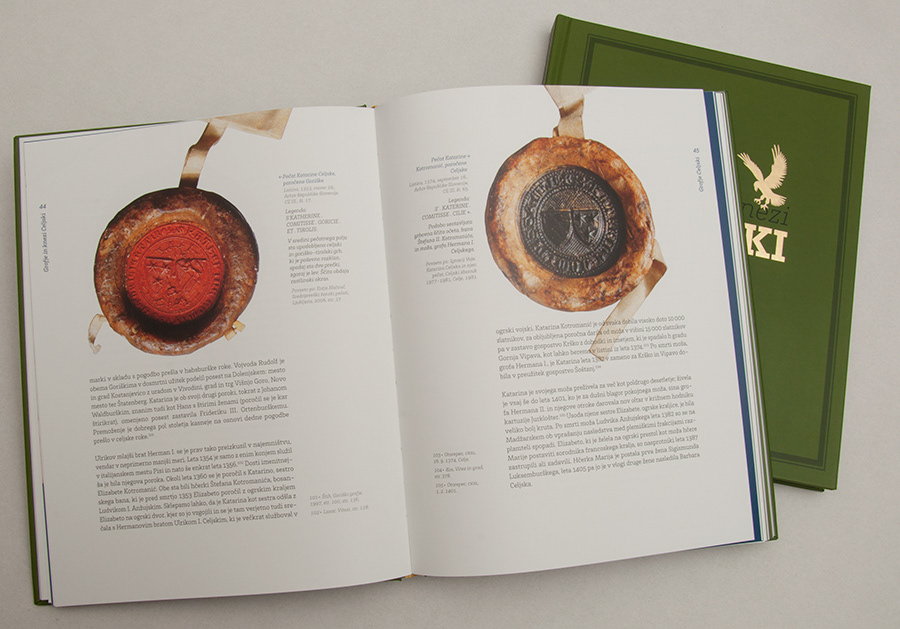 We used a slab serif typeface, called Brix. Book has 159 pages, containing 294 side notes, 80 photos and 10 illustrations.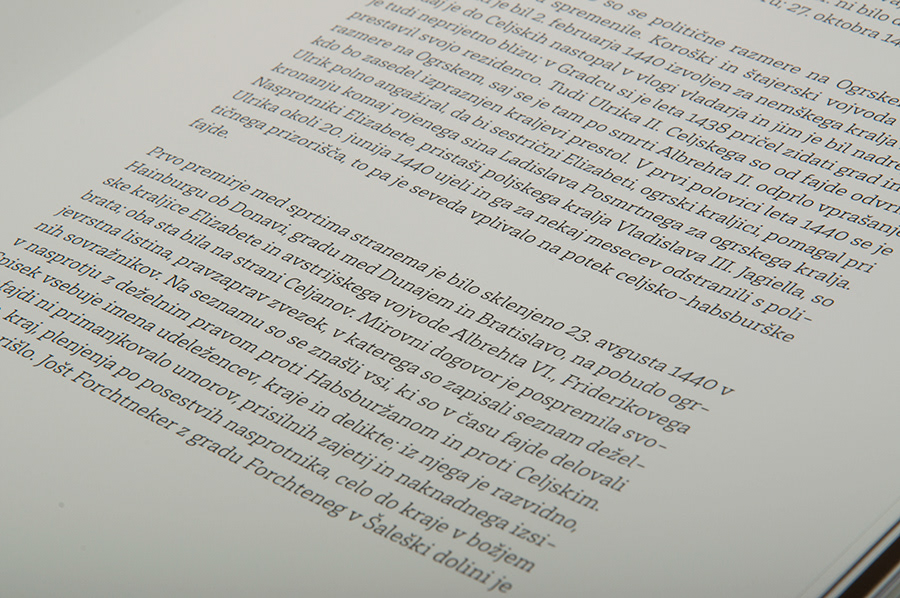 In the back of the book there was a map showing al the estates owned by the family of counts of Celje.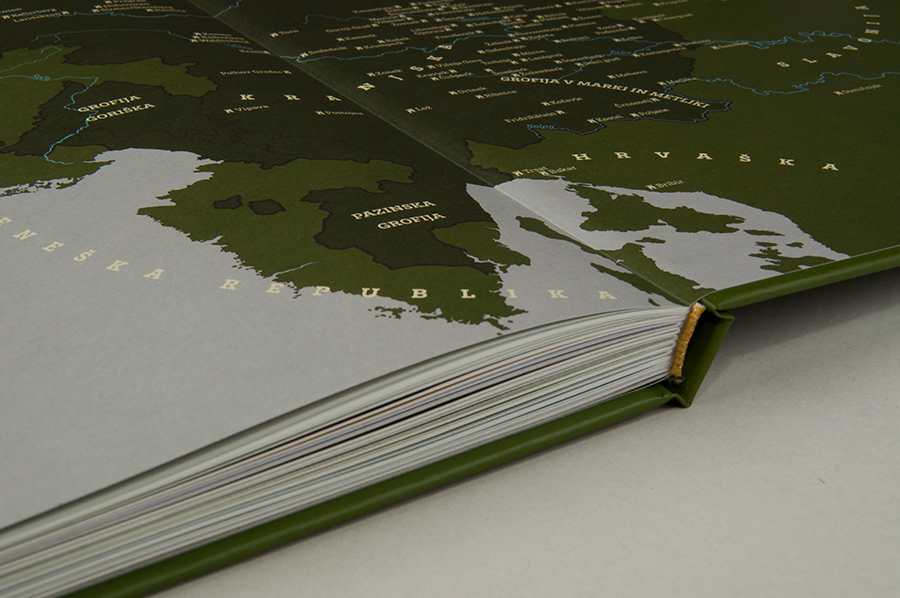 Each chapter was represented with it's own colour, that is in tune with the exhibition chambers in the regional museum of Celje.